Wine cellar U Stebenky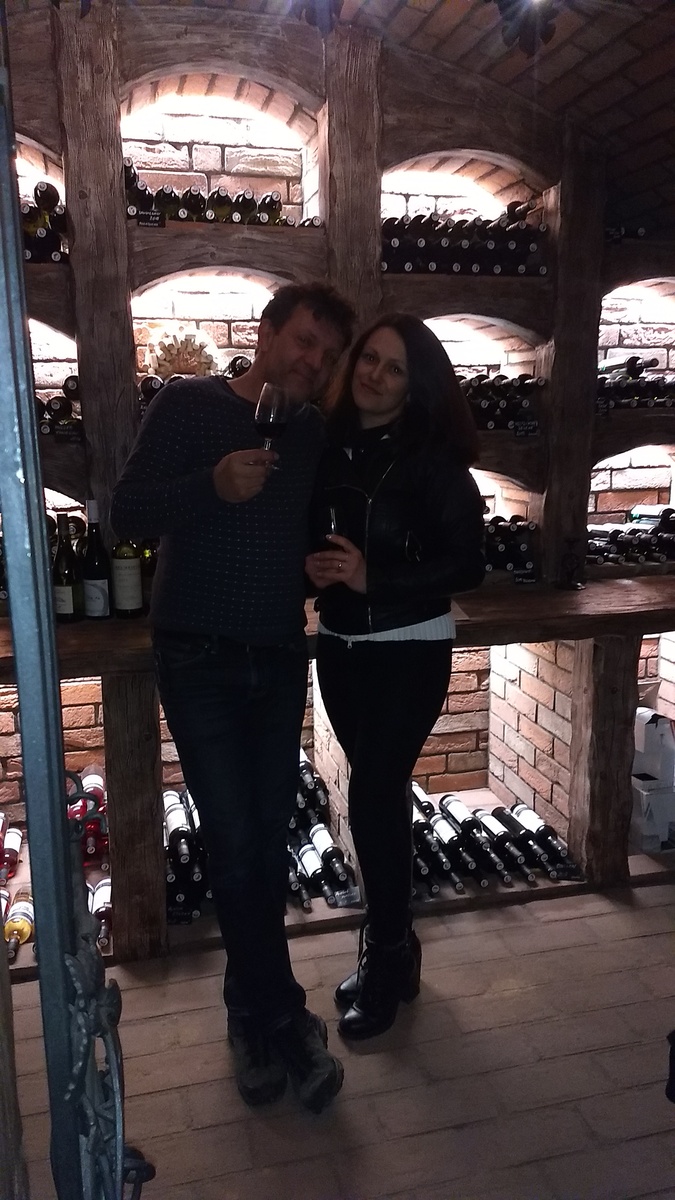 The Bohemian Paradise of Gastronomy has recently created a number of sights and the wine cellar U Stebenky is definitely one of them. Yesterday we attended a tasting evening in a group of ten wine lovers, which turned into a perfect experience.
I have done countless tastings especially in South Moravia region, but also abroad. I admit that I did not have great expectations, somehow I could not believe that in the non-wine Czech Paradise could be something so wine-authentic. How wrong I was! Jana and Martin managed to top many well-known winemakers. The cellar is situated in the picturesque surroundings of Mírová pod Kozákovem, just 5 minutes from Svata Panna. The building itself is nice, clean and precise. You can see that Martin is a builder and he does his job with precision and detail. After a pleasant surprise from the first impressions, however, comes a concert of Mrs. Jana. She is a certified sommelier and once she start talking, she can't hide her knowledge and passion for wine. Shee speaks with ease on all the topics you can expect in the cellar. The wine is accompanied by a wide selection of cheeses, sausages, fruits and an absolutely irresistible collection of homemade pâtés. While in Europe I often felt austerity, in South Moravia sometimes the approach "let's offer them the worst we have, they don't understand wine anyway", in the cellar U Stebenky there was a warm family atmosphere. Jana and Martin are great hosts, their approach to guests is professional. It is a place where I was definitely not for the last time and which I can honestly recommend. The capacity of the cellar is 25 people. Tastings are organized for groups from 10 persons. Accommodation can be arranged at the cottage Svatá Panna, transfer provided.